---
Newest and Current!

The MUDMEN --- All the drum tracks for the newest 9th CD release of the MUDMEN Recorded and Produced at RNM Productions! Seppo Salminen Engineer and Producer for these awesome sounds!
​Thanks to TRS Custom Drums - Evans Drum Heads - and Amedia Cymbals for the help!!
Jeremy Burton on Drums and Tubs!!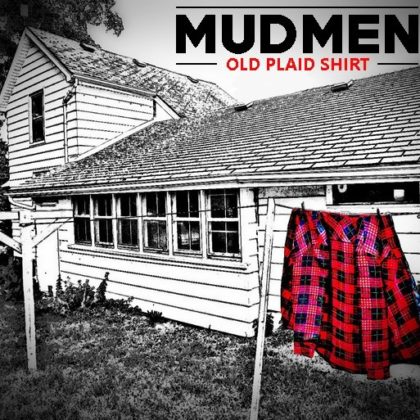 ---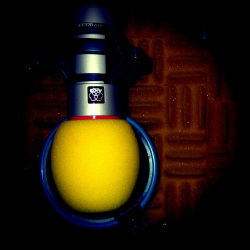 RNM Productions
is a full production and recording studio located in Newmarket, Ontario, Canada. We are coupled in the
TRS Custom Drums
building facility which provides and builds
custom drums and vintage drum restoration
for some of the best drummers in the business. We completely specialize in all things drums!
For almost 30 years,
RNM Productions
has engineered, produced, and brought to life, music, artwork, cd / dvd duplication, and video production for numerous up and coming and established acts.
RNM Productions
offers a nice well rounded, comfortable studio atmosphere that helps the musical artist, or band, to explore and indulge in new and creative ideas. The studio has great sounding acoustics for tracking guitars, vocals, and it's live wooden room is especially artful for drums. RNM Productions offers a powerful and efficient control room for MIDI composing, sequencing, arranging and sampling in all digital formats. RNM Productions is also ideal for custom soundtracks, sound effects, voice over and narration recording.
---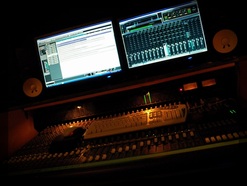 RNM Productions is completely digital and utilizes a variety of hard disk based multi-track digital recording software programs. Implementing fully locking MIDI, VST Instruments, and even Tascam DA88/38 digital recorders if needed. All recording is done in 16, 24, or 32 bit formats and up to 196Khz as needed. This is the highest digital recording capability currently available. This allows for pretty much limitless combinations of MIDI and audio tracks. The studio's mixing desk is the Mackie 32/8 bus analog recording console. This is a 32 channel in-line board, that allows up to 72 inputs for final mix-down. Mic's and Mic Preamps are high end top notch professional units meeting today's high recording standards. See our equipment list for details.


Digital recording is at the heart of any studio and we offer many hard disk platforms for you to choose from. Our program of choice is Steinberg's latest CUBASE SX offering. All components: computers, recorders, console, and effects, run simultaneously to produce a clear and sparkling mix!!

---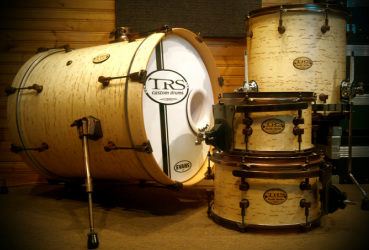 RNM Productions Specializes in Drum Sessions and Drum Recording. We offer in stock, and ready to go, 12 different Vintage and Custom Drum kits dating back to the early 1910's, We also have an arsenal of over 50+ new and vintage snare drums. Vintage kits include Gretsch, Ludwig, Leedy, Rogers, and Slingerland. All our Custom Kits are supplied by TRS Custom Drums. See our updated list of what's available.

We also offer various Guitars, Amps, and Keyboards as needed. Our custom and vintage instrument supplier is Coll-Audio, where anything and everything is available.

If you have any questions, concerns, or ideas, let us know, and we're here to help put your project together.

Thanks...

Seppo Salminen - Producer, Engineer, Drummer, Educator.

---
---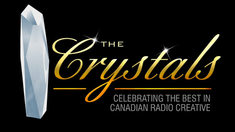 Crystals Award Winner

RNM Productions - Is the recipient of the 'Bronze' Crystal Award in 2001 for Radio Excellence. It's 10 ad set with full voice over and original music of radio ads were produced for The Philip Aziz Centre. From these a winner was picked.



Other Awards and Accolades:

** Percussion Music - written for Syncro Canada - Canadian Syncronized Swimming Team -
Won the Gold Medal at the 2000 Pan-Am Games in Winnipeg, Canada.

** Juno Award Nominee - The Penny Merchants 2007.

** Raga Awards - Album of the Year - David Duchene.

** Sony Music - 2 Years of specialized Music written for the Sony High Fidelity Sound Booths.
---
---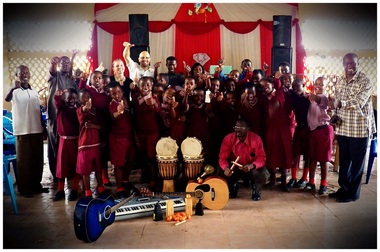 Bridging Worlds Through Music
In January 2014, I had the opportunity to travel to Geita, Tanzania to teach music, percussion, and voice, with Christie Ulicny. It was an amazing experience to teach some 30 students at the Rich Hill Elementary School. The students attend a school without electricity and running water but are inspired, happy, and well!
Working with my good friend and band mate, Christie and I taught the local students to play percussion instruments, guitar, keyboards and learned proper vocal technique. And, as a finale to the experience, the students participated in an online international exchange of music and culture with students at Regent Park School of Music in Toronto! Computers were connected together and both ends of the world joined together in a compilation of our new track, BE THE CHANGE. A
great article was written about the project:
http://ow.ly/sQytV
Christie and I entered Geita as educators and left as humbled students ourselves. The experience was life changing and beautiful. From being welcomed into the community like family, to witnessing the hardships of others. Our hearts will never be the same. From this experience we are dedicated to ensuring the we maintain contact and continue to provide music education to the community members in Geita, Tanzania, and the students at Rich Hill.
---
---