November 2016 - Current Projects Include -


* Joe's Conscience - Full Length Production - World / Instrumental.

* Slipper Thompson and The Amazing Recliners - Classics To Vacuum By.

* Christie Ulicny - Completion of Self Titled EP Release.

* THE MUDMEN - New CD Release - Drums Tracks featuring Jeremy Burton.

* Drum Lesson Video's and TRS Custom Drum Demonstrations.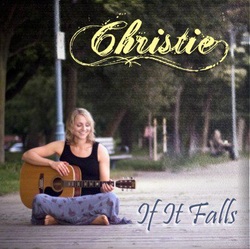 Christie - If It Falls

Our latest release is for Christie Ulicny. An incredibly talented songwriter and musician. Inspired from rootsy soul and folk, her new release combines vivid lyrics, catchy rhythms, and solid song-writing. Contemporary Music. Now available on CD Baby.

Produced by: Seppo Salminen

Musicians: Christie Ulicny - Vocals, Acoustic Guitar. Ferg Marsh - Stick, Stick Bass, Bass Guitars, Sean Cunnington - Electric Guitars. Seppo Salminen - Drums and Percussion.

Christie's Bio: Christie's early love of music was cultivated through studying voice and guitar privately; and eventually led her to study vocal jazz performance at Humber College in Toronto, Canada.

Over the past eight years, Christie has been gracing the stage... both solo and in bands (Saving Stardust, PandaSlap), in galleries, fundraisers, pubs, cafes and corporate marketing events around the Toronto area and internationally (Seoul, South Korea and Cairns, Australia and recently Tanzania, Africa). She has played in many well-known Toronto venues such as The Horseshoe Tavern, El Mocambo, Victory Café, Ben Navaee Gallery and The Boat. Christie's passion for musical expression can be felt every time she plays,



---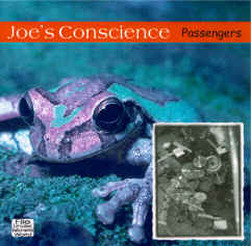 Joe's Conscience - Passengers

The 'Passengers' CD blurs the lines between pop, rock, new age, and world music. It blends the rhythmic tones and textures of exotic world instruments with the driving contemporary sounds of today. This primarily instrumental CD has a cool combination of both musicality, and feel...yet, has moods and textures created by percussive loops, hypnotic grooves and world beat rhythms. Joe's Conscience is about sound, texture, and feel.

Album Information - Passengers - Produced by Seppo Salminen - Recorded, Mixed & Mastered at RNM Productions - Record Label: e-Sonic Ltd.

Musicians - Seppo Salminen; Drums, ZenDrum, Djembe, Ashiko, Doumbek, Conga's, Udu Drums, Assorted Hand Percussion, Keyboards, Vocals. Corey Lacey; Electric & Acoustic Guitars. Dave Celia; Electric Guitar (track 3). John Palmer; Acoustic & Electric Guitar (track 6 & 13). Marc Cooper; Electric & Midi Guitar (track 8 & 12). Mike Janzen; Keyboards. Mike Lerner; Keyboards. Frank Medved; Bass. Chuck Weafer; Bass. Jukka Leppilampi; Acoustic Guitar & Vocals (track 5)

CD Review - by T.Bruce Wittet - Drums Etc. Vol. 4 No.1 - Jan/Feb 2000
The back cover has a picture of Stonehenge. Some graffiti writer has airbrushed "Joe" on one of the standing stones. Love it! I could have sworn I heard a hammer dulcimer somewhere, yet it must have been the keyboard work of leader Seppo or Mike Janzen. This is the sort of ambiguity that ought to pervade instrumental journeys. It keeps them exciting, lush - and humourous. Seppo Salminen's combination of real and MIDI drums is forceful, effective, and satisfying. You ain't gonna believe his version of "All Along The Watchtower" - unlike Dylan's or Hendrix's, but it works.
Two gems among many "Paradise Found" (lovely textures and groove) and "Little Drummers" - another weirdo for the Christmas festivities.

---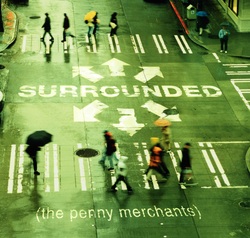 The Penny Merchants -- Surrounded
---
The Penny Merchants - Mobility
---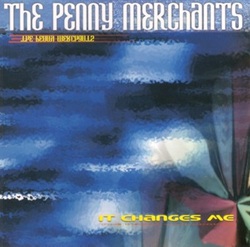 The Penny Merchants - It Changes Me
---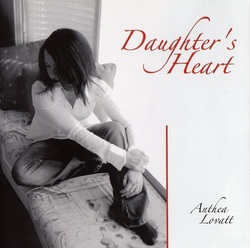 Anthea Lovatt - Daughter's Heart
---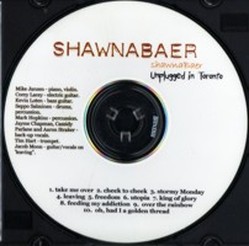 Shawna Baer - Unplugged in Toronto
---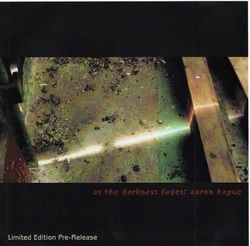 Aaron Hague - As the Darkness Fades
---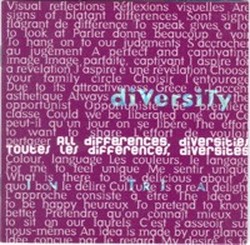 Intria - Diversity
---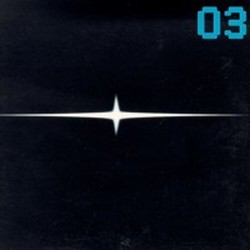 Sober - 03
---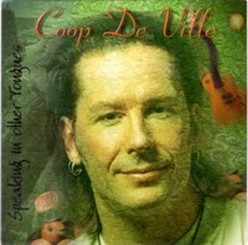 Coop De Ville - Speaking in Other Tongues





---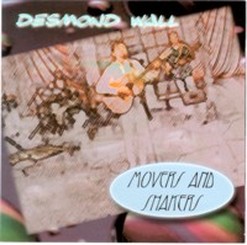 Desmond Wall - Movers and Shakers
---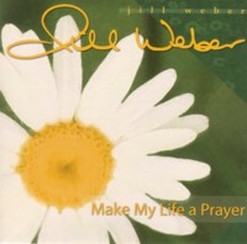 Jill Weber - Make My Life a Prayer
---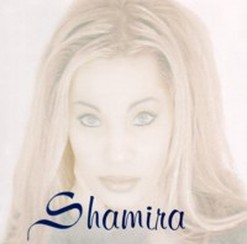 Shamira
---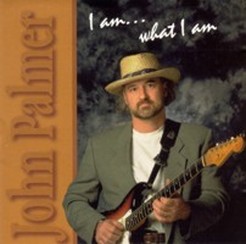 John Palmer - I Am... What I Am
---