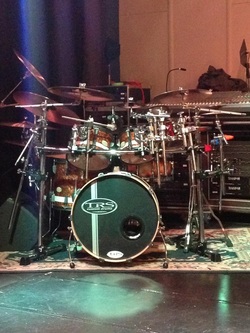 Getting Ready - most of this should be a no brainer.... but then again.... ?

Pre-production

Before entering into the actual recording process, each individual song should be worked through in a number of ways. You don't want to start recording a song that has poor song form, or is not in the right key for the vocalist.

The feel and style of the song should also suit the lyrics and what's being sung. This is a huge topic on it's own with a ga-zillion different opinions, but basically it means that a love ballad type song will probably not have the lyrics of a death metal song, and vice-versa.

Pre-production is crucial - some will be done by the artist(s) before they come to the studio, and some will be done at/in/during the studio date. This is generally the case as you start to hear the song come together. You'll notice some things just don't sound as 'right' as you though they would.




---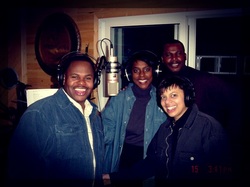 Spend time in the following areas

a) Arranging: This is the actual arrangement or order of the song. The number of versus, chorus' and music styles can be discussed to aid in the flow of the song. The song will usually turn out better if there is a basic skeleton form to work with.

b) Working Through The Parts: Each instrument has it's own part to play. It's important to figure out what will work or won't work in a particular song. Remember to try to put aside your own personal instrument and/or parts and put on your 'producer' hat and listen to what the song needs. Not just more drums or guitar just because...

c) Song Fixing: Adding bits of 'glue' to weld and/or spice up the parts of the song(s).

d) Tapes/Charts: If needed... it's important to get these ready for the musicians so they can learn the songs and their arrangements quickly.

---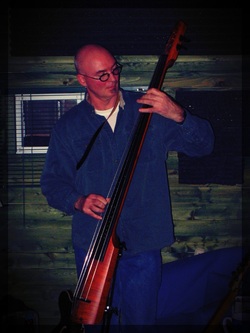 Guide Tracks

a) First, the guide or ghost tracks are laid down for the song. This is generally a main instrument (arrangement track) and vocals that is used to guide the other instruments through the song arrangement. The arrangement would (should) have been worked out in pre-production. Piano or guitar are generally good instruments to use, with a click or a drum loop and/or tempo map.

b) The ghost vocal and instruments are laid to the click track.

c) These guides or ghost tracks will be erased once the true tracks are done.

d) Next, we start recording for real. Usually the rhythm section is recorded first consisting of drums, bass, and guitar or piano. The most important track to capture here is the drums and bass. If the band knows the arrangement well, and has rehearsed the song, all parts being recorded will be 'keeper' tracks.

e) From here we go on to the other instruments to build on the 'keeper' bed tracks.

---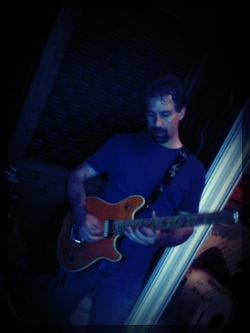 Overdubs

a) The other instruments can now be added. By laying down other instruments one at a time, we can really concentrate on getting excellent performance tracks. There may be guitar solos that need to be tracked, or certain layered "hook lines", etc. This is where you create the tracks to fit with the other instruments. All overdub tracks such as, strings over a certain section, solos, or even a tambourine track, are added at this time.

b) All overdubs are done until the full song is completed.

Vocals

a) The focal part of the song, and usually the most important.

b) Time is spent to get a good vocal take that not only sounds good, but is in pitch, with the right tone and feel. Every line should capture the best performance from the artist.

c.) An average vocal track with backups, harmonies, etc. can take anywhere from 2-10 hours. This will depend on getting the vocal tone, and take, and whether or not the vocalist can handle the longevity of the session.

Background Vocals

With the main vocals laid. BV's are laid in layers - meaning multiple tracks, even though there may only be 1 or 2 background singers. It's easy for 4-16 tracks of BV's to get laid, depending on what the song calls for and the intricacy of the arrangement.

---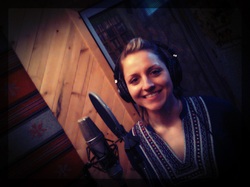 Mixing

a) The mixing process is taking all the multiple tracks you have recorded and mixing then down into 1 stereo track that can be listened to on a regular CD.

b) Volumes are balanced, out of time parts may be edited and placed in the groove, small out of tune instruments and vocals can be fixed. EQ, Delays and Reverbs are added until a complete musical picture is drawn.

c) Mixing can take as long or longer than the tracking. Parts need to be edited and layers that you thought worked may now not fit or sound good. This time is crucial to making the project sound great.

Mastering

a) The mastering process can be as simple as assembling all your songs in order and timing our the lengths in between songs.

b) Mastering is essentially getting your CD ready to be duplicated.

c) Mastering is also used to describe the process of tweaking your stereo left/ right mix. Mastering is a process that can be done by the recording studio, or a separate mastering facility.

d) A specific mastering facility has the gear just for the mastering process. This gear consists of compressors, EQ's, filters, A/D converters, Finalizers, etc...

e) Going to a specific mastering house will add a substantial cost to your project, there the price can range from $1,000 - $20,000 for your whole CD. All Professional CD's are mastered.

f) With today's technology, mastering has become a 'relatively' easy process. Most studio's that are equipped with computers and digital recording media, will be able to master your project. RNM Productions has the tools and experience needed for mastering your project.

---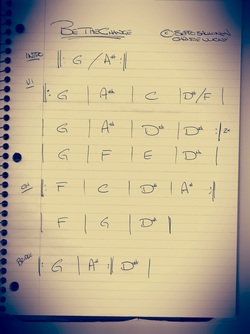 CD-R / DVD Duplication

a) CD-R / DVD duplication consists of media being copied in house at RNM Productions. This is the master CD needed by the duplication house.

b) CD-R's in general are not as durable as a commercially duplicated CD. Commercial CD's have a thin layer of protective covering, whereas CD-R's do not.

c) CD-R's are great for demo's, small runs, etc. You can order as little as 1-50 CD-R's.

d) CD-R's are more expensive than commercially duplicated CD's as they are recorded in a different, slower process.

Commercially duplicated bulk CD's

a) Commercial CD's are manufactured by a factory where they are bulk duplicated by fast duplicating machines.

b) The only downside to a bulk duplication is that a minimum order is required. Currently that is at 250 CD's.

c) These CD's are of professional quality, and cost a lot less per CD.


---